August 24, 2015
Hello! I hope you have had a chance to enjoy your summer.
It has been wonderful meeting and becoming friends with you while we enjoy the creative process of Painting.
I hope you have found that special somewhere to hang your beautiful works of art…even if it is on your mother-in-law's refrigerator!
This email has a lot of information, but I have broken it up into easy to access pieces. If you can make it to the end, it will be worth it!
Back to School Sale on Adult Classes!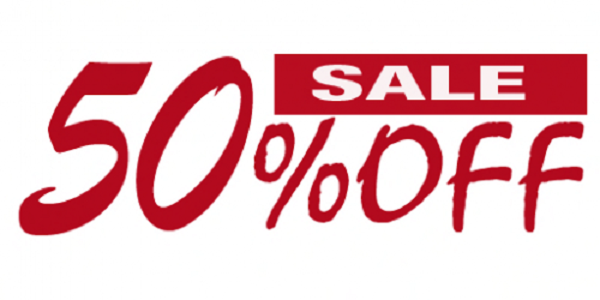 I know a lot of you are getting ready to send your little ones back to school and will need a break soon.
I am having a 50% off sale on My Adult classes.
Use the code SUM2015 when registering.
Must be registered by

September 3, 2015

.
Can be used for any class already on the Calendar through the beginning of October.
Excludes: Guest Artist, Fundraisers, Private Events, Kidz Classes, and Paint your Pet
I have been working hard for the past 2 weeks trying to get my new registration system up and running. I just finalizing it this weekend….Yay! As some of you found out this weekend…Sorry!
When registering for a class, click on the title of the painting and then the above image will show up on the next page. Follow the directions and don't forget the Promo Code!
On that note, if you have some advise or see something that is wrong, please let me know. Thanks in advance!
One of the things that is so cool about this new system is the Promo Code I am able to offer for the discounts… Remember, you have to book it by September 3rd.
Discount Gift Cards for Almost Every Class!
Another cool thing is, I can sell Gift Certificates!
Click on this link and it will take you to the Gift Cards.
The discount prices on these are only good until September 3, 2015, but these can be used until NEXT YEAR.
Must be purchased by

September 3rd.

Can be used for 1 year.
Excludes: Guest Artist, Fundraisers, Private Events, and Paint your Pet
I even have a Gift Card and a Discount for the
Kidz classes.
The $25 Gift Certificate is the only one that can be used for Kidz Classes.
Christen has been working hard, all summer, teaching kidz camps all over the Metroplex and she has created some cool paintings for our Fall Calendar. After taking a much needed vacation, she will be back to Art in the Vine on September 5th.
If you would like to take advantage of a 10% discount on the kidz classes without buying the Gift Card, Enter the Promo Code Kidz2015 between now and September 3,2015 for any kidz class that is already posted on the calendar.
The $25 Gift Certificate is the only one that can be used for the kidz classes.
Must be purchased by September 3, 2015.
Can be used for 1 year.
Excludes all adult painting classes and private events.
Oil Painting and Watercolor Classes
Susan's next several months of Oil Painting Classes and Watercolor Classes are on the calendar. Use the Promo Code Susan2015 to receive a 10% discount if you register by September 3, 2015.
Paint your Pet
The next paint your pet is a Fundraiser for TZU ZOO Rescue organization. It is scheduled for September 19th at 7pm. The cost is $50 and the class size is limited to 28 people.
*I am sorry, but there is no discount. $25 per person is going directly to this Rescue.
Couples Classes
As most of you know, the couples classes are great for date nights or just hanging out with you BFF. Most of the paintings can be converted to a single canvas or 1 side of the painting can stand alone. The next Couples Class is posted on September 3, 2015.
Make this one your own by changing the colors!
*Don't forget to use the Promo Code Sum2015 when registering!
Painting Cruise
Man! I am sorry I am going to miss this year's cruise to the Mediterranean. Have Fun Everyone!
Susan and I are already in the beginning stages of planning the one for next year! I can't wait! More information will be coming your way in the next couple of months. Maybe Alaska? What do you think?!
Photos on Facebook
Thank you for your patience and understanding with us getting your pictures posted to Facebook! Trista has been working hard getting that caught up for everyone. If you took a class in June or July, you should have received an email saying that your photos are posted.
We are caught up to August and if you have not received the notice for your August class, you should receive that by the end of this week. We have created folders and they are labeled by the date of you class.
Here is a link to our Facebook Page.
Don't forget! If you attend 5 classes, you get a FREE CLASS!
To register with the new system, enter Promo Code: Biz Card.
Make sure that you bring your card to the class when you check in.
Business Card discounts are worth $35.
Excludes: Guest Artist, Fundraisers, Private Events, Paint your Pet and Kidz Classes.
There is no expiration date for loyalty cards.
If we drew your name and you won a Gift Certificate, be sure to register for you Free Class and attend by the expiration date on you Gift Certificate!
Use the Promo Code: Class Win.
Make sure that you bring your gift certificate to the class.
They have a value of $35.
Excludes: Guest Artist, Fundraisers, Private Events Paint your Pet and Kidz Classes.

Be sure to register and take your class before the expiration date!
Ok. I think I included a little bit for everyone.
Let me get serious for just a second. I want to take a second to express how very much you mean to me. As most of you know, these last few months have been very difficult. Without you, I honestly don't know how I would have gotten through this past year, let alone this past summer. Your friendship, love and support means so very much to me.
When I was feeling down, somebody would always send a hug my way, make a joke, yell out GOT IT! or make me smile and laugh in some way.
So here is to spilling wine, making fun of your friends and laughing at yourself! If it wasn't for the joy you bring to me with your crazy expressions and your crazier families, I would not be here doing what I love.
I have made so many friends these last few years.
I cherish you all!
Thank you so much!
Please be safe and come back and see us soon!
Sneak Peek
We are going to start selling some of our paintings on Facebook.
More info coming soon!
Spread the word; let your friends and family know.